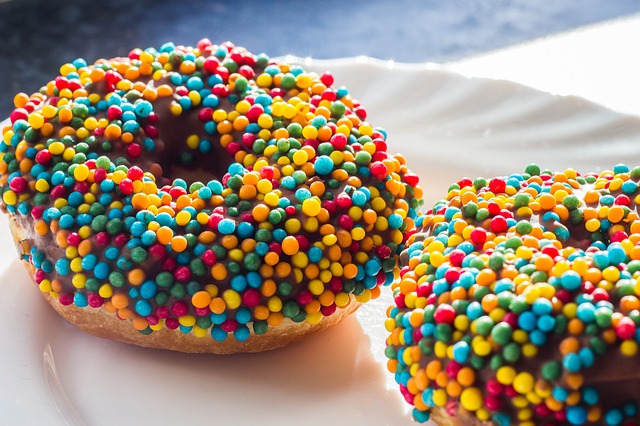 Donut Fest Melbourne – Fun and Deliciousness this Weekend
What are your plans for the weekend? Yes, we are still in the middle of the week, but I know that most people already dream about these awesome two days, where they can do whatever they want, without worrying about work and other daunting daily tasks. These two days of peace are worth a lot more than anything else in the world. Of course, this is if you don't have kids. When you have kids, there are no weekends, no calm hours and no resting. But being a parent doesn't mean you don't get to do fun stuff anymore. There are plenty of things you can do with your kids, that are fun for you too. Take the Melbourne Donut Fest this weekend, for instance. If we know something for sure, is that chocolate can cure even the most bored soul in the world. And Batman Market will be doing a lot of healing this weekend.
Donut Fest Melbourne is a weekend gathering of doughnut makers, food vendors and all kinds of entertainers. The event will take place on 19th and 20th of August, and I was assured that there's going to be more than enough doughnuts to last the whole weekend. Expect delicious doughnuts from bakeshops like Goldelucks and Doughnut Time, Greek doughnuts from St Gerry's and Lukumades, doughnut burgers from Nuts About Tella, classic round buns from Dandee Donuts, and many more.
Enthusiasts will have the great opportunity to taste doughnuts from all around the world, take part of the traditional doughnut eating competition, visit the wall of miniature doughnuts, and do all kinds of other fun activities, all including masterpiece pastries. For the thirsty ones, Donut Fest Melbourne has outdone themselves by adding an exclusive festival beer, made by the popular Kooinda Brewery. It's an amber ale with a hint of caramel. The festival bar will also offer many other craft beers and cocktails, there will be something for each taste, so don't worry!
The festival is organised in two sessions this weekend, the first one is 11am-3pm and the second one – 4-8pm. The early tickets were going for $10 each, but this promotion ended on 9th of August. Now the ticket costs $15. Kids under 12 go in for free. Do Nut miss this, because you may forgive yourself, but your kids won't forgive you!
Latest posts by Jane Wilson
(see all)