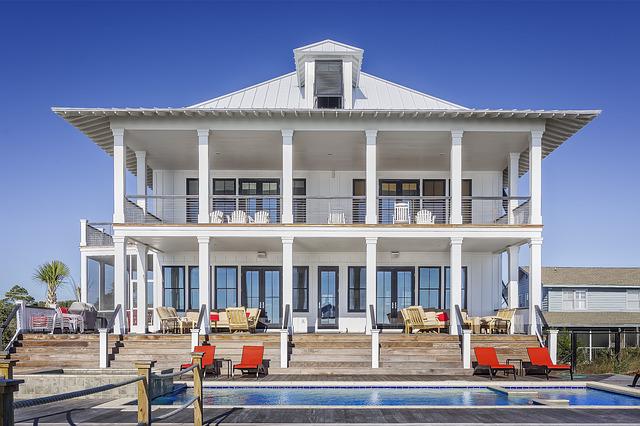 Five Changes to Apply to Your House Before Selling It
Homeowners everywhere know it makes sense to make their house as appealing as possible before selling. After all, the condition of your home is one of the first things potential buyers will notice.
It all boils down to personal taste as well. Remember that buyers are looking for renovations and little things to get their money's worth. If anything, you can showcase your creative flair and design-savvy in preparing your old abode for sale.
Start with the kitchen
The kitchen should be clean and well organised, so remove any clutter on counters or cabinets. Open up all of those cabinets to give buyers an unobstructed view of the appliances, countertops, and other surfaces.
Clean out the refrigerator and stove, too: remove any food smells by thoroughly cleaning both appliances with baking soda or vinegar (and avoid using harsh chemicals like bleach). Also, consider removing the table and chairs if they aren't part of your regular furniture rotation—it'll make it easier for potential buyers to imagine using them themselves!
If you have carpeting in this room, vacuum it thoroughly before showing your house so that people won't notice stains on its surface when they walk into rooms later on. Wash down all visible surfaces with warm water and mild soap; then wipe them dry using a microfiber cloth or paper towels. This will help remove any lingering dust particles that could give off a dated look when viewed through prospective buyers' eyes.
Bathrooms matter too
Bathrooms are a great place to start your list of small changes. They're often the first thing buyers check out, so making sure they're clean and tidy is paramount. Well-lit bathrooms with good ventilation are also important, as well as stocked with plenty of towels, toilet paper and soap. If you have time before listing your home for sale, consider painting the walls or adding new flooring. These things may seem small, but they make a difference!
If you have a dated bathroom with worn-out fixtures, consider replacing them before putting your house on the market. You can also make minor improvements like adding new flooring or additional storage solutions to make the space feel fresh and updated.
In addition to cosmetic changes, many buyers are looking for new homes with features like energy-efficient appliances, modern lighting and innovative home technology. You can add these things to your existing home before listing it for sale.
The exterior appearance is important
A well-maintained lawn, clean front porch and freshly painted exterior will all make a big difference in how potential buyers view your house.
Suppose you're planning to sell your home within the next couple of years and don't want to spend a lot of money on the maintenance work now. In that case, you may want to consider hiring an interior designer or property manager who works with real estate agents. They can help you stage and prepare your house for sale without spending too much time or money on DIY projects that may not pay off down the line.
House rendering
A quality and reliable rendering house can make a world of difference in how potential buyers perceive your house. When selling a house, you want it to look its best. You can use a rendering to show what the exterior of your home will look like after it has been renovated or upgraded. This is especially useful if you are planning to put up new windows and doors or if you have made any other changes to the property that will impact its appearance. A quality and reliable rendering house can make a world of difference in how potential buyers perceive your home.
Add curb appeal to the yard with small landscaping changes
If you have an unkempt front yard, consider adding some landscaping features that will add curb appeal.
Some ideas include:
Having flowers and plants in your garden beds. You don't need to be a horticulturalist—you can simply buy pre-made flower and plant arrangements at any nursery (or even grocery store) and place them in your garden beds. If you feel like getting more creative, take a course on gardening basics.
Planting shrubs around the sides of the house and trees near the front door. These are great ways to create barriers between your home and what's behind it, making it look more private than it is! It'll hide unsightly views like other houses or large trees that may be on your street too close for comfort! Remember not to choose anything too tall. We're looking for privacy here!
Even if you're not a real estate agent, these five tips might help you make more money when it comes time to sell. Make home repairs. Get started with repairs. Make sure your home is well-maintained. Nothing will turn off a potential buyer more than a property that looks like no one has put any effort into it. Put your house on the market. As soon as you decide to move out of your place, start thinking about putting it on the market. Don't wait around while you try to find the perfect new home.
Don't wait for buyers to turn up; instead, find an excellent local contractor (use this link for a discount!) and get started on some of those repairs before you even list the property. Get estimates for any significant fixes required. It's less complicated when you're still living in the house, and some problems can be handled at little cost if you know about them in advance. Stage your home nicely so that visitors want to explore it further.
These changes will sell your house. The biggest thing to remember is that it may take you a few weeks or months to complete these things. If you're not willing to invest the time, you may need to lower your asking price or look into selling your house privately.
Latest posts by Jane Wilson
(see all)