Fun Labour Day Weekend Activities Around Melbourne
Labour Day is almost here! The highly anticipated long weekend is finally upon us, all the work for the week is done, and all we have left to do is to have fun and relax. Fortunately, Melbourne is full of cool events and activities, even the most picky person will find something cool to do. And if you have kids, you'll have no other choice than to do things and have fun, in order to keep them entertained 1 day longer. So, here are some interesting things to do around Melbourne this Labour day weekend (11 – 13 March):
For Kids
Unleash your creativity. Many people would prefer to stay at home this Labour weekend and rest, relax, maybe watch some TV. This is actually a pretty nice choice, but if you have kids, it's like Mission Impossible. Kids have a lot of energy, they always want to move, walk, run, talk and ask questions. So, having a quiet day at home is something very hard to achieve for most parents. To help you with that, the lovely Monisha Iswaran from MyDeal Australia has prepared a list with some interesting ideas to keep your kids busy and entertained at the same time. There are some very nice ideas you can try. And if you prefer the easiest solutions, here are some cool events which will happen this weekend:
Melbourne's Luna Park. The awesome luna park located in St Kilda will be open for Labour day, ready to entertain big and small. Exhilarating, thrilling, exciting are only a few of the adjectives which can describe the rides and attractions you can find in there. The park will be open from 11am to 8pm on Labour day, so this will provide your family with guaranteed fun for the whole day. Find out more on their website.
Specially For Food Lovers
Bayside Food Truck Fiesta. If you love food and you're not afraid to admit it, than this particular Fiesta will be perfect for you. This event actually started yesterday (Thursday) in St Kilda, and will continue until Monday 10 pm. Over 30 of the finest food trucks Melbourne has to offer will be on your disposal during the Fiesta. There is also a fully stocked bar and live entertainment from local talents. You can sing up for the event in Facebook.
Donut Fest Melbourne. The Donut Fest is usually held in various cities in America, but this year they decided to bring it to Australia with a special Aussie twist – donuts and beer. There will be lots of donuts, beverages, coffee and fun, provided by local vendors. This event will be held at the legendary beer garden at The Village Melbourne. There is a small entrance fee in the form of a donation to raise funds for Eat Up Australia. You can find out more on their website.
Bacchus Marsh Harvest Festival. This amazing festival, which honours the local farmers will return this year for Labour day weekend on 12 March (Sunday). It's a great opportunity to get away of the busy city and have some fun in a nice, more suburban environment. You will meet the growers of the local vegetable and fruit produce, pick your own fruits, buy home made jams and honey, taste delicious meals prepared with and inspired by the seasonal harvest, take part of some awesome competitions, and a lot more. Find out more here.
For Garden Enthusiasts
Ballarat Begonia Festival. This year the amazing gardener Jason Hodges returns to the Begonia Festival to share his horticultural and landscaping expertise in the form of garden talks and DIY demonstrations. The festival will start on Saturday and will continue until Monday. The working hours are 10am – 5pm. Everyone who attends the festival will have access to six food and beverage zones, each featuring live entertainment. Find out more on their website.
For Music Fans
A weekend in the Gardens. A weekend In The Gardens is all about bringing music lovers to the Royal Botanic Gardens to enjoy the beautiful environment on a warm night, while taking part in great live entertainment. And the foodies will be able to enjoy something called "The Eatery", where food will be offered from names like Ladro, Burn City Smokers, The Royale Brothers and a lot more. The event will take place on Friday, Saturday and Sunday (10, 11 and 12 March). There will also be many surprises, so think twice before you refuse. You can buy tickets here.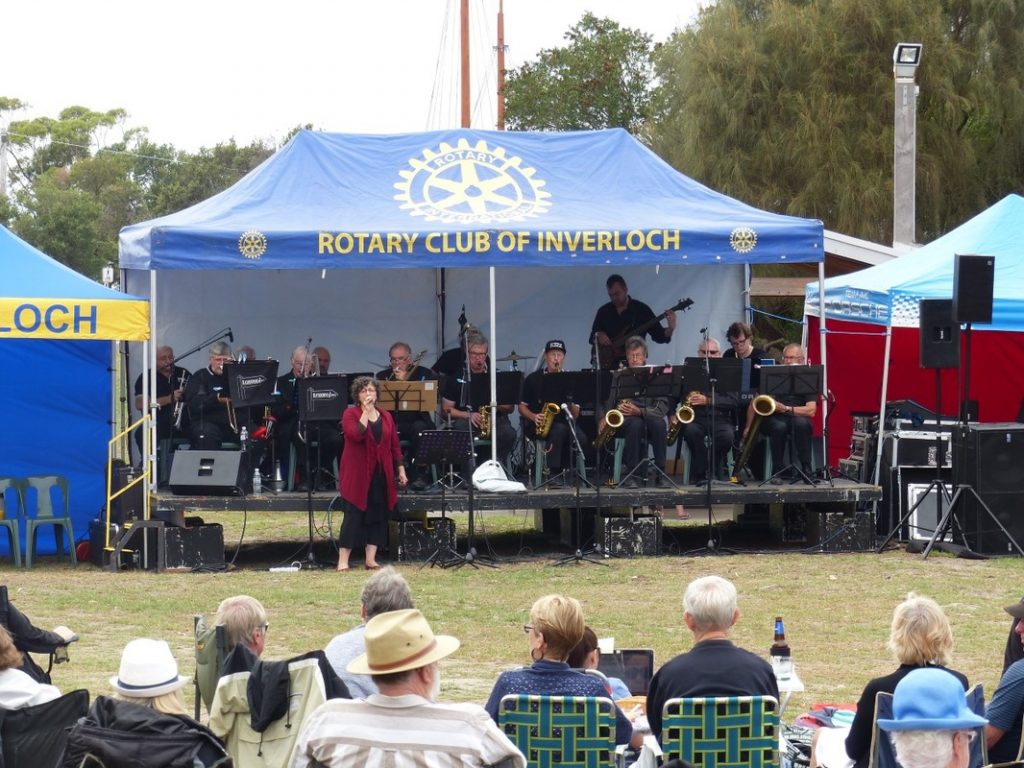 Inverloch Jazz Festival. This will be the 24th Inverloch Jazz Festival held in Melbourne. It's an amazing festival full of great Jazz music for a great cause in a great place. This year you will be able to enjoy the music of 40 bands and musicians. The location is Reilly Street Inverloch, you can get tickets from here, and find out more on their official website.
You can check this list which includes all the major events that will happen this Labour day weekend. Have fun!
Latest posts by Jane Wilson
(see all)