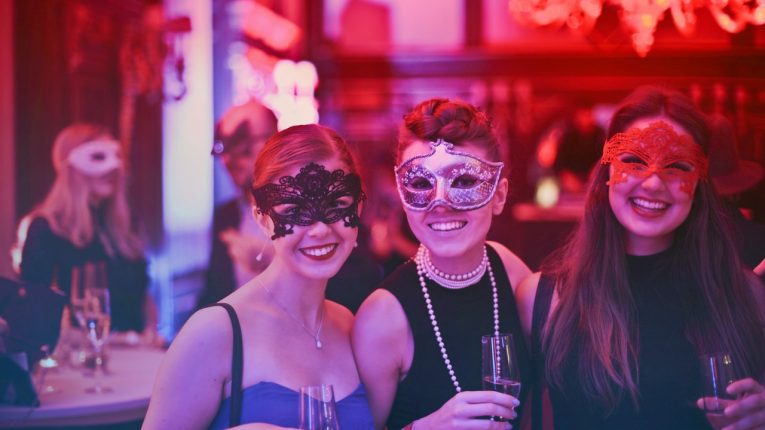 How to Be the Special Guest When Invited to a Big Party
To social butterflies, hosting and going to parties is like second nature. However, just because you go to a lot of parties, it does not mean you are a good guest. If you've recently got invited to an important party, taking the time to revise the general party etiquette can only be a good idea. Here are a few tips to always keep in mind in order to make the host as well as the other guests happy with your presence.
Make sure you RSVP
The first rule when you get invited somewhere is letting the host know whether you will be able to attend. It's best to do it as soon as possible since the host might need the exact number of guests they can expect in order to proceed with the organization of the event. Waiting a long time to reply can come across as rude, too. So, be sure to let them know if you are free, and take this chance to ask about plus ones if you want to bring someone along.
Find the perfect outfit
If you really want to have an impeccable presence at the party, picking something from your closet an hour before the event is not the way to go. First of all, make sure you know the dress code and dress appropriately. If there is a theme, respect it and don't be a party popper. Plan your outfit in advance and pay attention to all the details. Don't forget to accessorize.
Be there on time
To be a good guest, you should arrive on time, right? Well, this is a bit more complicated. The most appropriate time to arrive at a party depends on the kind of party we are talking about. If you're going to a formal party, such as a dinner party, try to be there on time. However, for more casual parties, the general rule of thumb is arriving about 15 minutes late. Never arrive early, but try not to be too late either (you should notify the host in that case).
Respect the house rules
To make the evening pleasant for everyone, certain rules must be respected. When in Rome, do as the Romans do – keep this in mind when visiting someone else's home. If the host has different habits and customs than you, you should honour those to stay respectful.
Contribute with something
Depending on the kind of party, you might want to offer to bring something in order to contribute. Avoid arriving at someone's house empty-handed. Food is an important element of any party and the more people contribute, the better it will be. So, ask the host if they need help with anything or bring along a side dish or a snack.
Bring a gift
As we just mentioned, arriving empty-handed will not make you everyone's favourite guest. If there is no need to contribute to the menu, bringing a small gift would be the most appropriate. This way, you will be showing your gratitude to the host for inviting you. Make sure it's a thoughtful gift. Go for something special like quality Australian made products to impress the host. You can't go wrong with gourmet food or beverages.
Introduce yourself and others
When you arrive at the party, there will likely be people you're not familiar with. Instead of ignoring them, it's a good idea to introduce yourself in order to make the atmosphere more comfortable. In addition, you can show an extra dose of attention by making sure everyone is included. If some of the guests don't know each other, you can take the initiative to introduce them to each other and ease the awkwardness. You will be doing the host, who might be busy with a hundred other things, a favour.
Be social but don't overdo it
Your attitude at the party plays a vital role in how much you will be liked as a guest. Being an active participant is paramount. No one likes guests who stare at their phones all night. Take part in conversations, make small talk, mingle with others. If the host has organized some programs or games, don't skip them but show enthusiasm. However, be sure not to overtake every conversation. Others can feel left out if they can't get a word in.
Help out
Cleaning up after a party is a nightmare. The host will be thankful for every additional hand that helps keeping things under control. So, show thoughtfulness and help clear the table, serve the dessert or collect the trash. It's a gesture that does not go unnoticed.
Thank the host
Finally, don't forget to thank the host! Be sure to let them know you had a great time when you're leaving, and for good measure, send them an additional message or give them a call the day after, thanking them once again. It will mean a lot to them.
Getting invited to a party is always an honour: after all, the host wants you specifically to be there at their event. The least we can do, as guests, is respect the etiquette in place and ensure that everyone has a good time.
Latest posts by Jane Wilson
(see all)