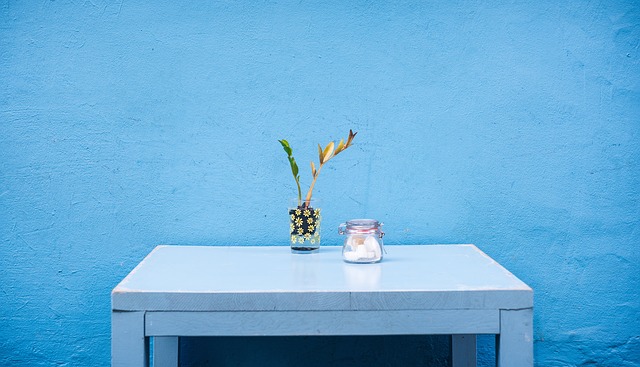 How to Organise Your Living Room for Better Functionality
Whether you call it a living room, family room or rec room, it is still an important part of every home. Yet, no matter what name you use for it, it also tends to be one of the most cluttered rooms in the house. Many people would even go so far as to say that their living rooms look like they were hit by bombs.
Well, those people are right. Those bombs are known as kids, spouses and pets and most houses have them. In fact, even if you live alone, you could be your own living room bomb. What is the trick to keeping the "bombs" from going off and reducing the clutter in your living room? Well, it is simple. All you need to do is know how to get organized and stay that way. And with the coming Christmas holidays your living room will probably be full of guests, so it's best to keep it in a good shape. Here are a few tips:
Choose Seating Wisely
The first key to having a de-cluttered and well-organized living room ready for Christmas, is to choose your seating wisely. Think about what sorts of furniture will fit in the space and what you actually need. If you are single or just living with one other person, for instance, you may not need seating for 8 or 10 people. You might do well to stick to just a couch and maybe one reclining chair.
If, on the other hand, you need seating, for a lot of people (like you probably will this Christmas), you can pull that off, even in a small space. Simply invest in sectionals instead of standard couches. Then you can easily move and rearrange the pieces as needed. That will allow you to literally shape your living room the way you want it and change the design at will, if you ever want a new look.
If you have kids or pets, you also need to factor other things into your seating decisions. For example, you might want to get a living room sectional in a colour that won't show pet hair as easily. You might also want to put washable slip covers over your furniture. That way any time that there are spills or accidents they can be easily cleaned up. In fact, some sectionals can simply be wiped off with a damp cloth.
Choose Functional Accent Furniture
You should also make sure that your living room features plenty of functional accent furniture. Begin with the coffee table. A standard glass or wood-topped coffee table looks fine, but what purpose does it really serve? You can lay a few magazines on it, but it's not very good for long-term storage.
If storage is a problem in your living room, you'd be better off getting a coffee table with shelves or drawers underneath. Some coffee tables even have flip tops. So, they open just like trunks. That can allow you to quickly pick up before company comes and to store items like the TV remote control where the dogs or the kids can't run off with them.
Speaking of trunks, another good living room piece is a trunk or chest of some kind. You can use it to store the kids' toys, spare blankets and pillows or anything else you'd like. You can also display lamps and other items on it when you aren't opening it up. Trunks are great because they can go almost anywhere and work especially well behind a couch, or even in front of it as a substitute for a coffee table.
Another choice for something to put behind your couch or in another unused area of your living room is a free-standing book shelf. A low shelf can fit nicely behind a couch. That way you can tuck books and knick-knacks away. You can also place a reading lamp on the top of the shelf for easy reading while you lounge on the couch.
Some people opt to put accent tables, or end tables, on each side of their couch. Before you do that, ask yourself if they have a point. For example, if you like to eat and drink in the living room, having a side table might come in handy. If not, it might just take up space. If you do opt to get an end table or two, make sure that they have drawers or shelves underneath for added storages or display areas.
Get the Right Entertainment Center for the Job
Almost everyone has a TV, DVD player, VCR, DVR or game system in their living room. In fact, some people have all of the above mentioned. So, if you would like to declutter the living room, one of the best things you can do is buy the right entertainment center for the job. Be sure that the entertainment center you choose can comfortably house all your electronics and accessories.
When you are choosing an entertainment center, here are some things to consider:
You can store DVDs on book shelves, if you'd rather not have them in the entertainment center.
If your TV can be wall mounted, you might want to do that to conserve on space, especially if you don't really have room for a full entertainment center.
If you don't need a floor-to-ceiling entertainment center, don't get one. A shorter entertainment center means that you can decorate the top. That is a great place to display any breakable collectibles that you want to keep away from kids and pets.
The biggest thing to remember about your entertainment center is that it should have pre-drilled holes for cords or you should easily be able to punch out your own.
Latest posts by Jane Wilson
(see all)