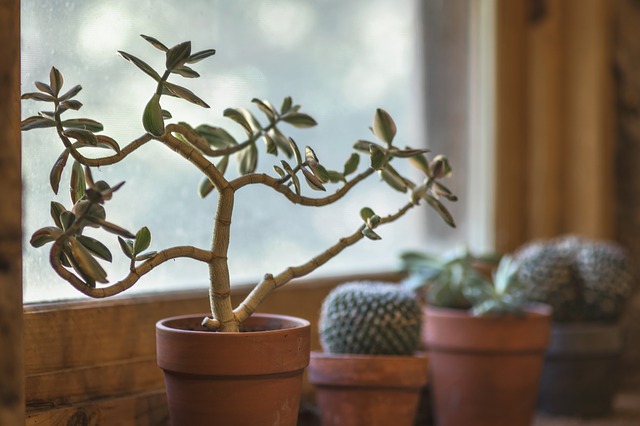 Space Saving Tips for Small Gardens
Having a garden all to yourself is a true blessing nowadays. It's nice to have a place where you can spend your free time, plant some nice vegetables or fruits, watch different birds and animals, and enjoy your free time away from the noisy and fast changing world. It's an absolute bliss to have such a place, where you can enjoy the beauty of nature and be in your own home all at the same time. Unfortunately, some people are more blessed than other. While some people own big properties with even bigger gardens, other people must settle for smaller premises. Therefore, many home owners in the suburbs have very small backyards, where they can barely fit anything. But still, a garden is a garden, and when we have in mind the fact, that many people don't have one at all, we should be thankful that we're not one of them. But what can people do with such a small garden? Well, the fact is, that they can do with it the same things you can do with a big garden. They just need to learn to organise their space better. To help you with this, here are a few space-saving tips for small gardens, which you should find to be more than curious.
Dwarf plants. It may sound silly when you hear it for the first time, but the dwarf plants are a real thing, and definitely are the perfect solution for people with small gardens. When the dimensions of the space don't allow you to plant whatever you want in there, you will have to concentrate on the things you can do with the place. And the dwarf plants are a great way to fill the space with something green and beautiful. They are just like the other plants, but a little smaller. This way you can even plant trees in your garden, which would be unthinkable otherwise. The dwarf plants look good both in the ground and in containers, depending on what kind of soil you have in your backyard.
Vertical gardening. Planting things horizontally is the normal way to plant, and this is the way most people do it. When you're a passionate gardener, but you just don't have enough space to give to your passion, you must think of more creative ways to get what you want. The vertical gardening is one of those ways. By implementing this technique to your garden, you will be able to plant whatever you want and wherever you want it. And if you think it will look ugly or something, think again. Some of the most beautiful and original gardens in the world are either upside down or vertical. So, you can take the best from the bad situation this way.
Container planting. The container planting is a great solution if the soil in your garden is not the right kind for your plants, or if your garden is small, and you need to create more space for planting. It's a great solution, which saves a lot of space and allows you to plant everything you want to. To be able to implement this idea into your garden, you will have to build big wooden containers, which you put on the ground and fill with soil. You can put different sizes of containers one on top of the other, and this way you will get a lot more space for your plants. There are also many budget options for container gardening, which include repurposing old containers you find around the house. The results can be quite interesting.
Hang some pots. Another version of vertical gardening is to hang some pots from the roof, the deck or some tree, depending on the landscape of your garden. This way you will have plants both on the ground and in the air, which will not only save space, but will also look exotic and appealing. There are many appealing DIY planters tutorials, which can help you turn your garden into a magical fairytale.
Latest posts by Jane Wilson
(see all)